Milena, or The Most Beautiful Femur in the World
Publicado el mayo de 2017
Normal (ePub) en inglés
Resumen

Detalles

Garantías

Accesorios incluidos
| | |
| --- | --- |
| Fecha de lanzamiento | mayo 2017 |
| Editor | Self-Publish |
| Formato | ePub |

Winner of the Premio Planeta—the Spanish-speaking world's richest literary prize"The spirit of Stieg Larsson visits Mexico City" (Kirkus): Milena, or The Most Beautiful Femur in the World is a pulse-pounding international political thriller about sex, power, and information—and the extreme lengths people go to get them.When Milena's lover, the chief of Mexico's biggest newspaper, dies in her arms, she knows it's only a matter of time before the ruthless thugs behind the human-trafficking ring that kidnapped her from her... Ver más
Descarga ya tu ebook aquí o a través de la aplicación Kobo by fnac

Descubre el universo del eBook de Fnac

Información, ofertas y promociones

TE REGALAMOS LA CUOTA DE SOCIO POR LA COMPRA DE UN LIBRO
1 Oferta especial
Milena, or The Most Beautiful Femur in the World
TE REGALAMOS LA CUOTA DE SOCIO POR LA COMPRA DE UN LIBRO
hazte socio ¡por la cara!
Este mes de octubre, por la compra de cualquier libro, hazte Socio del Club Fnac+, ¡gratis!.
Añade la tarjeta de Socio a tu cesta, y si tienes al menos un libro en ella, verás que el coste es gratuito.
Alta o renovación del Club Fnac+ gratis por la compra de libros, del 1 al 31 de octubre de 2020. Oferta válida en Tiendas Fnac y Fnac.es. Consulta aquí las condiciones del club Fnac+.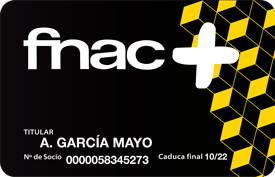 Resumen

Opiniones de clientes

Características
Milena, or The Most Beautiful Femur in the World
Resumen
Winner of the Premio Planeta—the Spanish-speaking world's richest literary prize
"The spirit of Stieg Larsson visits Mexico City" (Kirkus): Milena, or The Most Beautiful Femur in the World is a pulse-pounding international political thriller about sex, power, and information—and the extreme lengths people go to get them.
When Milena's lover, the chief of Mexico's biggest newspaper, dies in her arms, she knows it's only a matter of time before the ruthless thugs behind the human-trafficking ring that kidnapped her from her Croatian village catch her and force her back into sex slavery.
Soon, three comrades bound together by childhood friendships, romantic entanglements, and passion for justice are after her as well—but for different reasons. The new chief of the paper, Tomás Arizmendi, must retrieve Milena's mysterious black book before his media empire collapses, while the dubious intelligence expert Jaime Lemus wants to leverage the high crimes it documents for his own political ends. The noblest of the trio, rising politician Amelia Navarro, has made it her mission to protect women and children from the abuses of men in power.
Told at a heartracing pace and in keen journalistic detail, Mexican master Jorge Zepeda Patterson's first novel in English translation is a romp across Europe and the Americas that traces the vast networks of capital, data, crime, and coerced labor that bind together today's globalized world.
Jorge Zepeda Patterson has been a newspaper's managing editor, magazine founder, television anchor, newspaper political columnist, and author of many books on current affairs. Los Corruptores (2013), his first novel, was a finalist for the Dashiell Hammett Award. His second novel, Milena (2014), won the $800,000 Premio Planeta. Born in Mazatlán, Mexico, in 1952, Zepeda received a master's degree from the Facultad Latinoamericana de Ciencias Sociales and a doctorate in political science from The Sorbonne. He currently edits the news website SinEmbargo.mx.
"A breathtakingly savage thriller… For all of its darkness, Milena is a novel that holds attention through to its satisfying—if not ultimately very hopeful—end, shining necessary light on an industry that is more pervasive, and powerful, than most would like to consider."
—Foreword Reviews (5 heart review)
"The spirit of Stieg Larsson visits Mexico City…. an exposé of human trafficking and the global sex trade… and the details are damning."
—Kirkus Reviews
"An ambitious thriller… Patterson weaves in stories of the men who use women like Milena and her stories of such men, as well as examining international complicity in trafficking and the particular conditions that make Mexico a prime conduit. Milena is a memorable pawn unconsciously trying to reach the transformative eighth rank in this densely plotted crime novel."
—Publishers Weekly
"This is a book that moves quickly and keeps the reader turning pages. There is wonderful humor here but there also serious issues such as the very large networks of capital, data, crime, and coerced labor. We are reminded that the survivors of the darker facets of modernity are not just numbers but living people. Writer Patterson's prose is vivid and we can actually picture what we read but it is also complex and it makes us aware that corruption and power can be partners. I am sure that the author did intensive research to write this book— everything is based upon facts that he collected."
—Amos Lassen, Reviews by Amos Lassen
"An effective prose style… A proven vision as complex as that of a Le Carré novel.… [Milena, or The Most Beautiful Femur in the World] is an elaborate report on a world in which corruption is intrinsic to power and assigned to the sinister millionaire classes."
—El País
"Zepeda has done serious research and relies on real data, but this information hardly taints the text. The author seeks to engage the entire public… and move every reader."
—El Mundo
eBook con Kobo by Fnac
Miles de libros en cualquier parte gracias al libro electrónico de Kbo by Fnac. Una experiencia de lectura óptima tan cómoda con leer un libro en papel
Descubrir
Características detalladas
Editor
Fecha de lanzamiento

mayo 2017
¿Qué formato elijo para mi libro electrónico?
¿Qué formato elijo para mi libro electrónico?
Para descargar tu libro electrónico (también llamado ebook), puedes elegir entre varios formatos:

Epub: se trata de un formato abierto, creado para optimizar la lectura en tablets y smartphone. También los puedes descargar en desktop a través de Kobo by Fnac (www.fnac.es/kobobyfnac).
Fichero en formato .pdf: Consulta la ayuda del programa Adobe Digital Editions que podrás descargar gratis después de tu compra.
Importante: Los cómics con formato AVE o DAE no se pueden leer en las aplicaciones Kobo by Fnac o en tablet Kobo Arc. Estos formatos únicamente se pueden leer en streaming en tu ordenador.
Los libros y cómics en el formato ePub ilustrado están disponibles en el Kobo Arc y vía las aplicaciones Kobo by Fnac para Android e IOS. Solo se puede leer este formato en smartphones y tablets (compatibles Android e IOS).